Housing and Community Services
Welcome to the Center for Housing and Community Development where we specialize in meeting the needs of:
Renters
Homeowners
Property Owners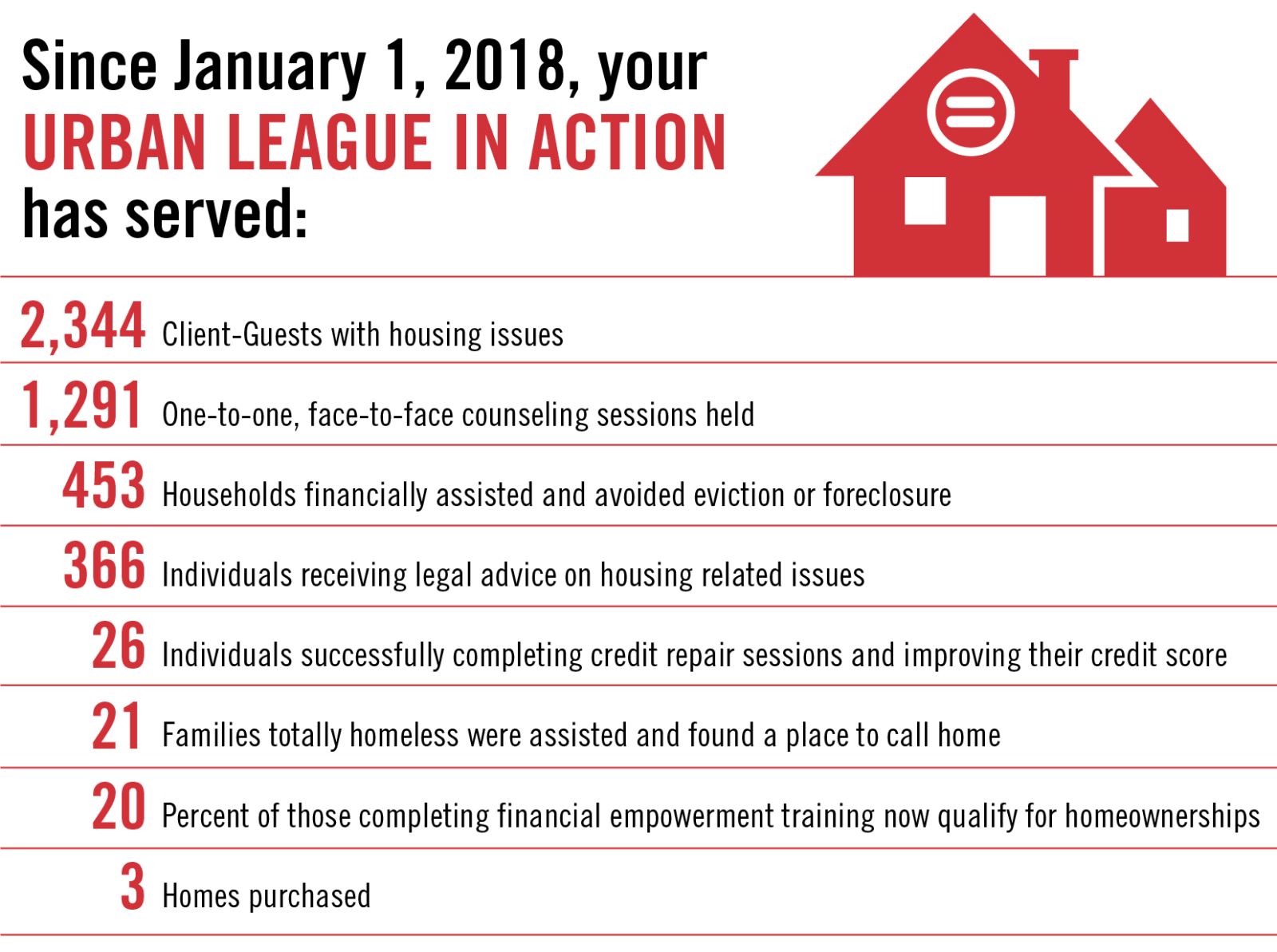 Housing Foreclosure Prevention
Home Foreclosure and Mortgage Delinquency can occur as a result of a reduction in pay, job layoff, and illness, death of an income provider, care of family members or other reasons. Foreclosure Prevention/Mortgage Delinquency Counseling provides clients who are delinquent on their mortgage or facing foreclosure, through education and advocacy, the opportunity to bring their mortgage payments current and/or save their home.
An Urban League of West Michigan Housing Counselor will work on behalf of the client with their mortgage company (or the mortgage company's attorney) to find a workable solution for both parties. The counsel and advocacy of a third-party HUD Approved Counselor is often a welcome addition to the negotiation process for the mortgage company, and provides a sense of relief to the client. The Urban League of West Michigan Housing Counselor creates a detailed budget for the client to use, based upon financial weaknesses identified in a confidential counseling session. After a detailed budget has been drafted, the Housing Counselor will be able to determine the best course of action, and work with the client and mortgage company toward a realistic and beneficial solution for all involved parties.
Landlord/Tenant Affairs and Rental Delinquency Counseling
Individuals, who are experiencing financial difficulty in paying their monthly rent and/or are close to possible eviction from their homes, should contact a Urban League of West Michigan Housing Counselor regarding potential options to prevent eviction.
Urban League of West Michigan Housing Counselors may be able to advise and/or advocate on behalf of the individual (depending upon individual circumstances). Housing Counselors speak directly with property managers on behalf of the client. Urban League of West Michigan Housing Counselors may also refer clients to alternate agencies that may be able to provide financial assistance to families in crisis.
Third-party advocacy in some situations can be the key to a successful turn of events. Contact the Urban League of West Michigan Housing Counselor for an individual assessment of your situation in order to prevent further complications from the initial delinquency.
Find An Apartment
These two websites allow you to search for an apartment based on a range of needs such as the number of bedrooms, price, location, school district, etc.