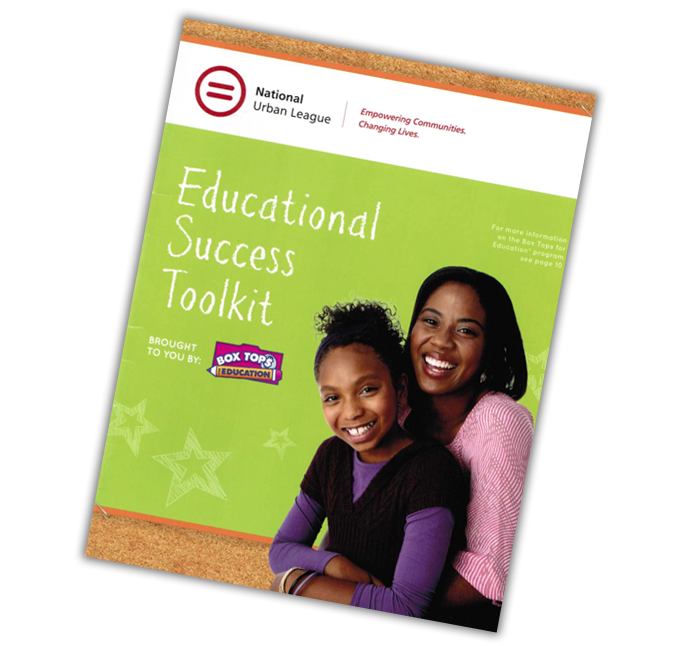 The National Urban League and General Mills, Inc.'s Box Tops for Education® Program
are pleased to present the National Urban League & Box Tops Educational Success Toolkit.
CLICK HERE TO DOWNLOAD THE EDUCATIONAL SUCCESS TOOLKIT
This valueable resource will assist parents in taking an active role in their children's educational pursuits. The toolkit is a must-have for all parents who  have a child attending primary school with age-appropriate content as well as key benchmarks that families can work on together. The toolkit includes:
Pledge Cards for Parents and Students
Family Pledge - Monthly Checklist
Preparing for Back-to-School Tips
Family/School Monthly Planner
Parent Teacher Conference Guide
Tips on Inspiring Your Child to Read
Middle School Transition Guide
College Preparation Checklist
Guide to Time Management
Tips on Finding After-School Programs
Your Urban League of West Michigan is here to serve the educational needs of Grand Rapids' most precious resource—our children. For more information about our programming or resources, please contact us at 616-245-2207 or at Opportunity@grurbanleague.org.