Martin Luther King Breakfast 2019
 •••••••••••••••••••••••••••••••••••••••••••••••••••••••••••••••••••••••••••••••••••••••••••••••••••••••••••••••••••••••••••••••••••••••••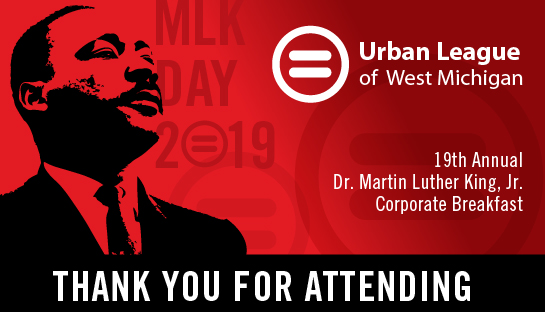 Thank you for all that attended this SOLD OUT event!
The Urban League of West Michigan's 19th Annual Dr. Martin Luther King, Jr. Corporate Breakfast was an amazing sold out event! We had a record breaking 1,050 guests! It was a great kick off the New Year! This event was held at DeVos Place in Downtown Grand Rapids!
It was an inspiring community celebration honoring not only the legacy of Dr. King, but also celebrating the spirit of diversity in the Grand Rapids community! Together we celebrated Dr. King's legacy of service and were inspired to live out his dream today in our homes, the community and throughout the world.  We also celebrated and honored trailblazing leaders in business and throughout the community who personify the Urban League's mission of a more just, peaceful, equitable and thriving Grand Rapids.
Thank you for your continued support of this important event which makes the work of the Urban League possible. Like Dr. King, the Urban League believes that America's true strength lies in its diversity of talents and we welcome the opportunity to serve as the bridge joining both hearts and minds to accomplish the ultimate dream.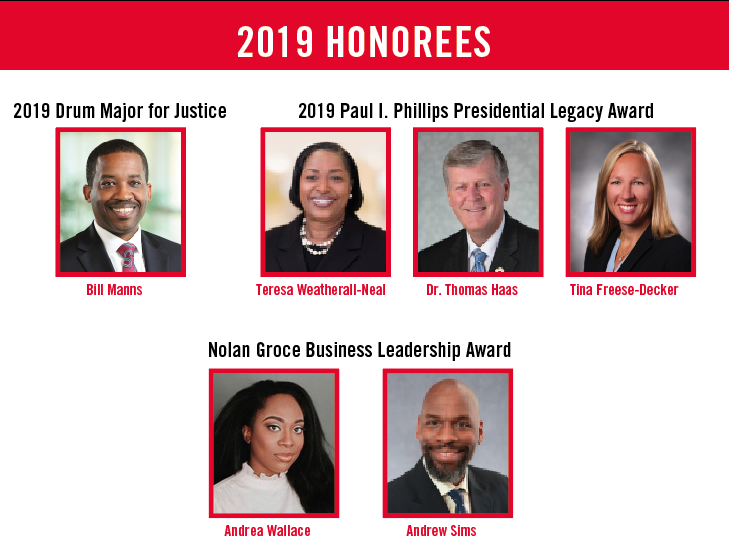 2019 Honorees:
2019 Nolan Groce Business Leadership Award honoring:
Andrea Wallace, Co-Founder, fourtifeye
and
Andrew Sims, Vice President, Central and Western Michigan, Michigan Minority Supplier Development Council (MMSDC)
2019 Paul I. Phillips Presidential Legacy Award honoring:
Teresa Weatherall-Neal, Superintendent, Grand Rapids Public Schools
Dr. Thomas Haas, President, Grand Valley State University,
and
Tina Freese-Decker, President and Chief Executive Officer, Spectrum Health
2019 Drum Major for Justice Award honoring:
Bill Manns, President, St. Joseph Mercy Ann Arbor and Livingston Hospitals

Thank you to the Five Distinguished Thought Leaders of this years' Fireside Chat
Employment: Ms. Shana Welch, Regional Director of Talent Acquisition, Mercy Health
Housing: Mr. Ryan VerWys, President and CEO, Inner City Christian Federation (ICCF)
Education: Dr. Brandy Lovelady-Mitchell, Director, Office of Diversity, Equity and Inclusion, Kent Intermediate School District Health: Dr. Ruben Martinez, Michigan State University, Julian Samora Research Institute
Racial Equity: Dr. David Pilgrim, Vice President for Diversity and Inclusion,Ferris State University, and Founder and Curator of the Jim Crow Museum

 
PLEASE MARK YOUR CALENDARS: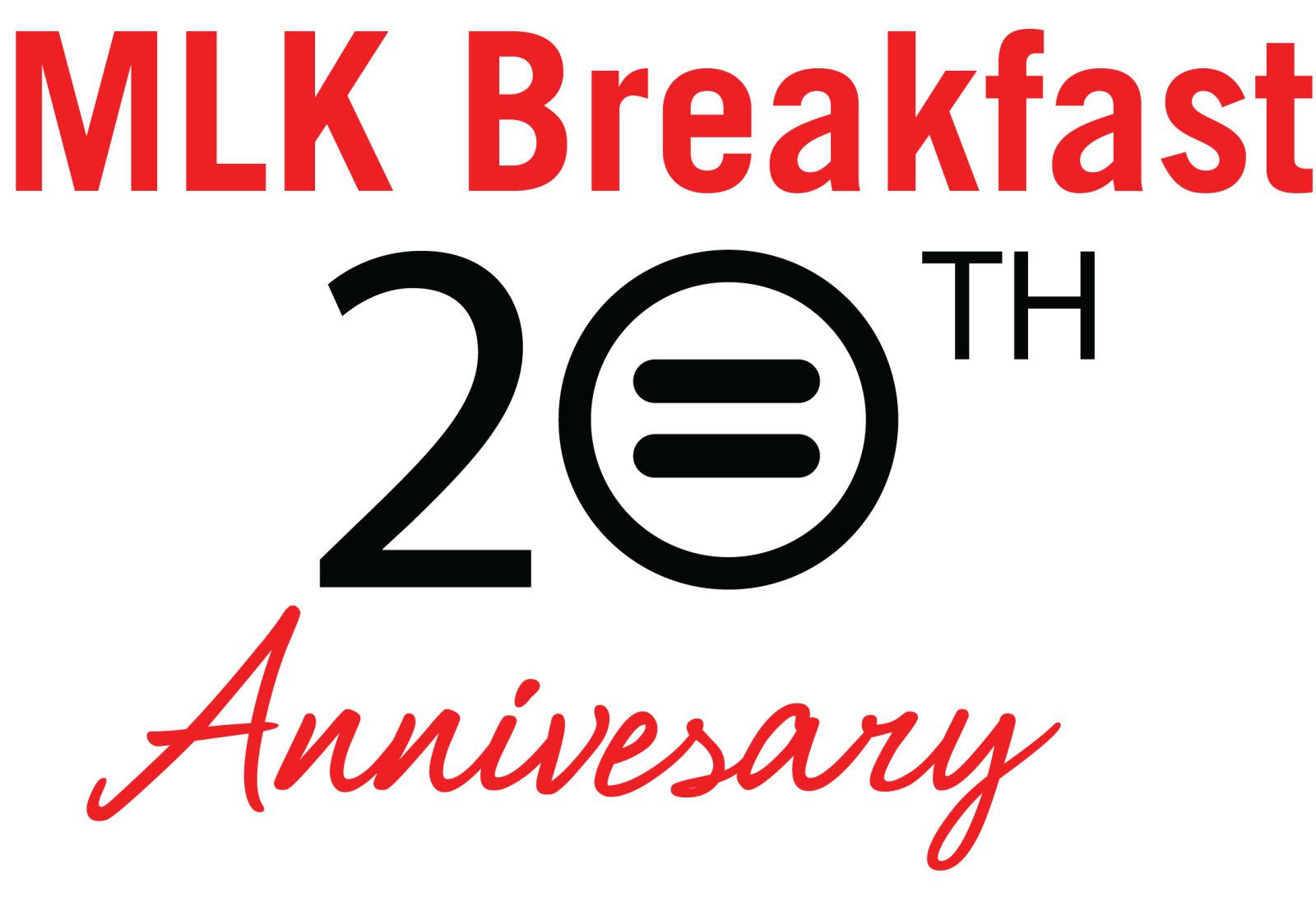 20th Annual Dr. Martin Luther King, Jr Corporate Breakfast
Monday, January 20th, 2020 • DeVos Place, Downtown Grand Rapids
Stay tuned for details!
For questions or sponsorship opportunties, contact Brenda Moore at (616) 252-2200 or email bmoore@grurbanleague.org.